How many times have you seen a cool design on a t-shirt and thought to yourself, "I wish I could get one of those?" Well, you're in luck! There are several different t-shirt printing methods, and we're here to give you the lowdown on all of them. So whether you're looking for a one-of-a-kind gift or want to start your own t-shirt business, read on to learn about the different printing methods available.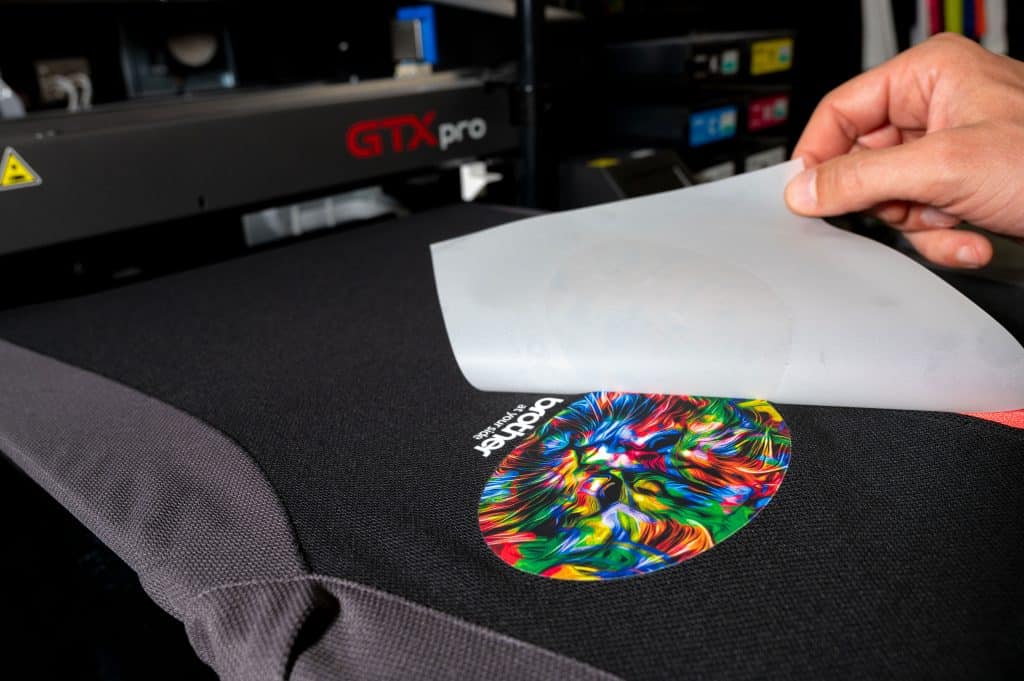 Direct to Film (DTF) Printing
Direct to Film (DTF) custom t-shirt printing is an incredibly popular method of decorating garments. It involves a thermal process that prints the color directly onto a transfer paper and then fused onto the fabric. This results in brilliant, detailed and vibrant designs on a wide range of custom apparel. The images and artwork are crisper than traditional printing methods, so it's ideal for those who want superior quality with custom t-shirt printing and apparel. DTF requires less time and setup making it an efficient choice for custom t-shirt printing companies. For these reasons, DTF custom t-shirt printing is one of the most sought-after methods used today!
Direct to garment (DTG) printing
Direct to garment (DTG) printing is a print on demand technology that has revolutionized t-shirt printing. This innovative method allows you to print virtually any design onto fabric exactly as it appears without worrying about colors fading or design details being lost in the print process. DTG printing utilizes water based and eco friendly inks that are cured directly into the fibers of the garment, creating a print with a soft feel and long lasting durability. By eliminating many of the steps usually associated with the traditional screen printing process, it gives customers the flexibility to produce short runs of unique designs economically and quickly. If you're looking for decorative shirts for special events, promotional items for events or gifts for a special occasion, then DTG printing is an excellent option.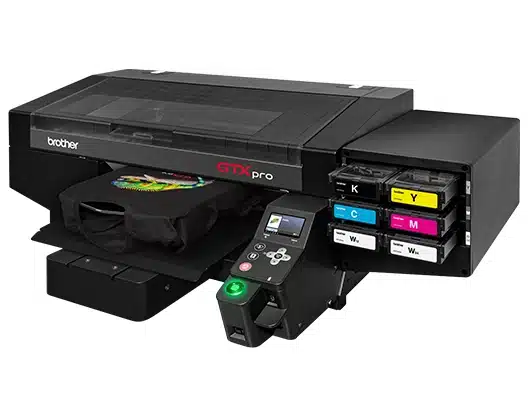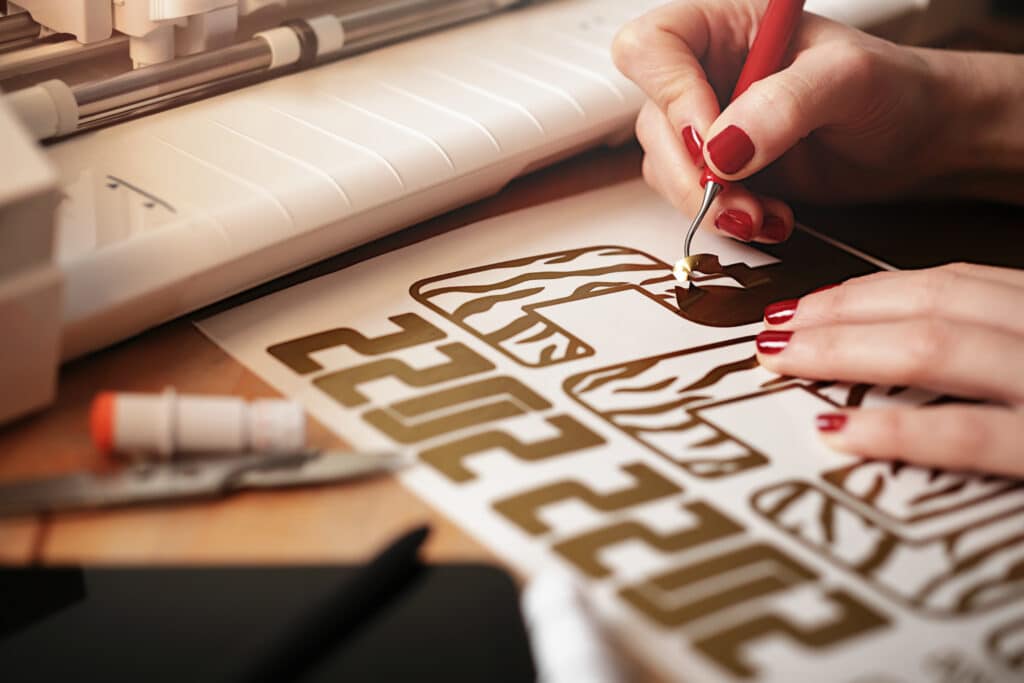 Heat Transfer Vinyl (HTV)
Heat Transfer Vinyl (HTV) is an increasingly popular method of t-shirt printing. It is great for jersey numbers, hockey numbers, and other sports graphics. This cost-efficient process applies vinyl to fabric with pressure and heat, creating long lasting vibrant prints. It has earned its spot as one of the most respected and reliable printing techniques due to its convenience and affordability. Making alterations or adjustments is easy with HTV, and it produces opaque results on both light and dark garments. You can trust that achieving a superior printed design with HTV is always within reach!
Embroidery is an interesting t-shirt printing method that utilizes a needle and thread to create the desired design directly onto fabric. This method has been in use for hundreds of years and is a great way to add a little something special to your favorite clothing items. Unlike sublimation printing and other methods, embroidery stitches remain permanently on the fabric, ensuring longevity for the life of the garment. Embroidering can also be used to create unique, intricate designs or logos much more easily than conventional print or digital methods. Embroidery is truly one of the most timeless ways to add an individual touch of style and personalization.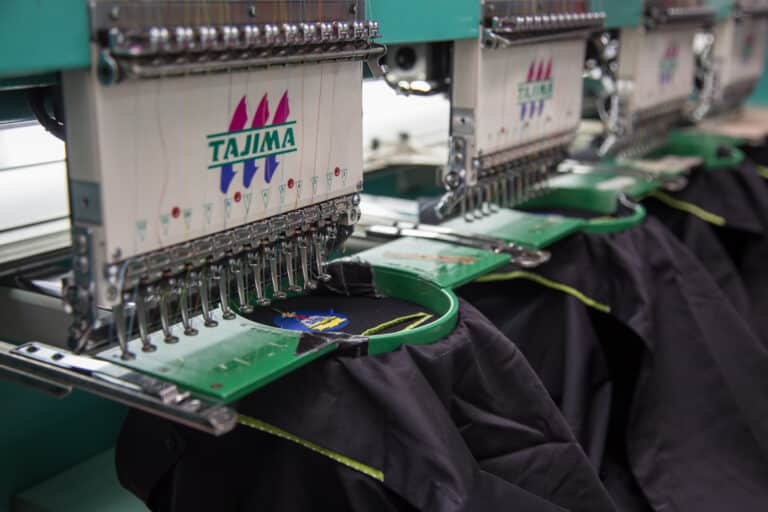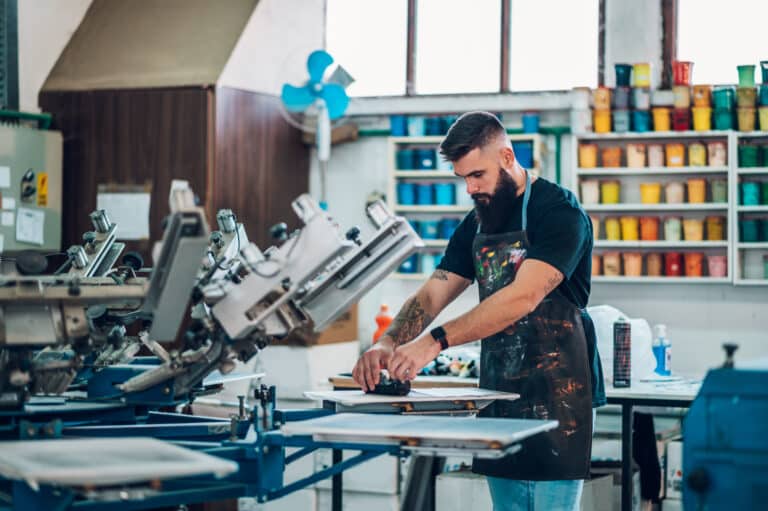 Screen printing or silk screening is one of the most popular methods for printing on t-shirts. It is used for both simple designs with just a few colors, as well as complex graphics with multiple layers and vibrant colors. The long lasting prints make it an ideal choice for fashion statement pieces which will remain in style long after they are released. This method also allows for quick production, so your newest designs can be ready to wear in no time. Screen printing also allows plenty of room for customization, with options to print on various materials, like fabrics or paper!
Dye sublimation is one of the popular methods for t-shirt printing. It involves transferring ink to cloth using heat and pressure, creating vibrant colors that are unbeatably sharp — perfect for examples needing a high level of detail. There's no need to worry about fading or cracking over time with this method; the colors will remain bright and long lasting. Plus, it's suitable on any fabric — cotton, polyester, leather — making it a great choice across the board.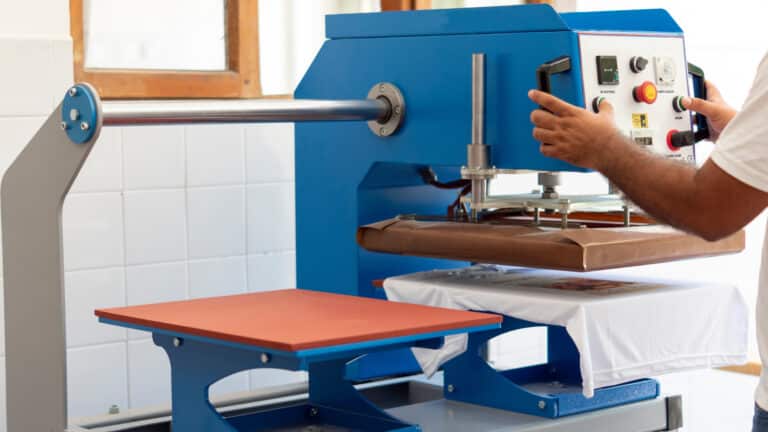 Printing a custom t-shirt can be achieved in many ways. Some methods are better for some types of shirts while others might be better for mass production. There isn't one method that is perfect for everything so pick the best printing method for your needs. If you need help deciding or have any other questions feel free to reach out to us and we will be happy to help. At Design by NH we offer all methods of printing so if you want a custom t-shirt printed get a quote today.